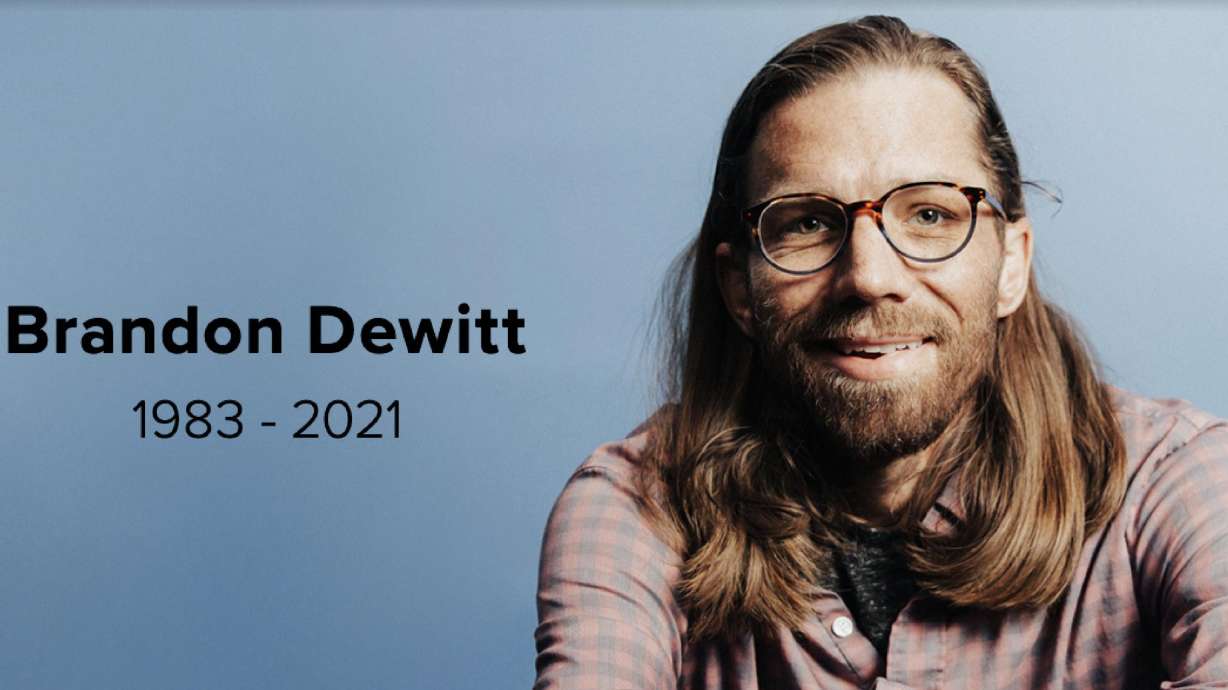 MX co-founder Brandon Dewitt is seen in an undated photo provided by the company. (Courtesy of MX)
Estimated read time: 2-3 minutes
SALT LAKE CITY — Brandon Dewitt, co-founder of Utah-based fintech company MX, died Tuesday after a long battle with cancer, the company said. He was 38.
"His brilliance, boundless positivity, wonderful wit and ability to be joyous and grateful, regardless of what challenges he faced, will continue to affect and inspire those that knew him for the rest of our lives," current MX CEO Ryan Caldwell, who co-founded the company with Dewitt, said in a letter addressed to MX employees.
Under Dewitt's leadership, MX grew to more than 750 employees and amassed a client base of over 2,000 banks, credit unions and other financial tech firms, according to a news release from the company.
Earlier this year, MX was valued at nearly $2 billion, earning the company the "unicorn" label and making it one of the largest private companies in Utah. The term "unicorn" is used to refer to private companies that are valued at $1 billion or more.
Dewitt was first diagnosed with cancer in September 2014. In 2016, he was diagnosed with Stage IV salivary acinic cell carcinoma, a rare cancer, and was given a four- to seven-month prognosis after being told he had 14 tumors in his lungs and in his face. However, Caldwell and other MX engineers began researching treatment, which eventually led to Dewitt participating in a clinical trial in Seattle that stopped the cancer.
"Brandon not only survived — he thrived," Caldwell said. "Living each day with purpose and joy, and setting a passionate standard for excellence in everything he took on. He inspired us all to be better every day."
Dewitt grew up in central Illinois, where his biological parents were also foster parents and took in up to 18 children at a time, according to the company's news release.
"I had more than a hundred brothers and sisters throughout the formative years in my life," Dewitt said of his childhood. "My family was all about share, share, share."
Dewitt, who was also a musician, learned to code at age 14 in order to help him compose music. He later attended Illinois State University and first majored in art, but later switched to studying computer science, the news release said.
MX is also inviting the community to donate to St. Jude Children's Research Hospital in honor of Dewitt. The fund had raised over $50,000 as of Wednesday evening, and MX will match all donations, the company said.
"Brandon blessed each one of our lives in so many ways and he will be greatly missed," Caldwell's letter said. "I know so many of us are indescribably grateful to have been able to share parts of our journey with him, build with him, and to have been able to call him friend."
×
Related Stories
More stories you may be interested in
https://www.ksl.com/article/50286138/brandon-dewitt-co-founder-of-utah-fintech-unicorn-mx-dies-at-38