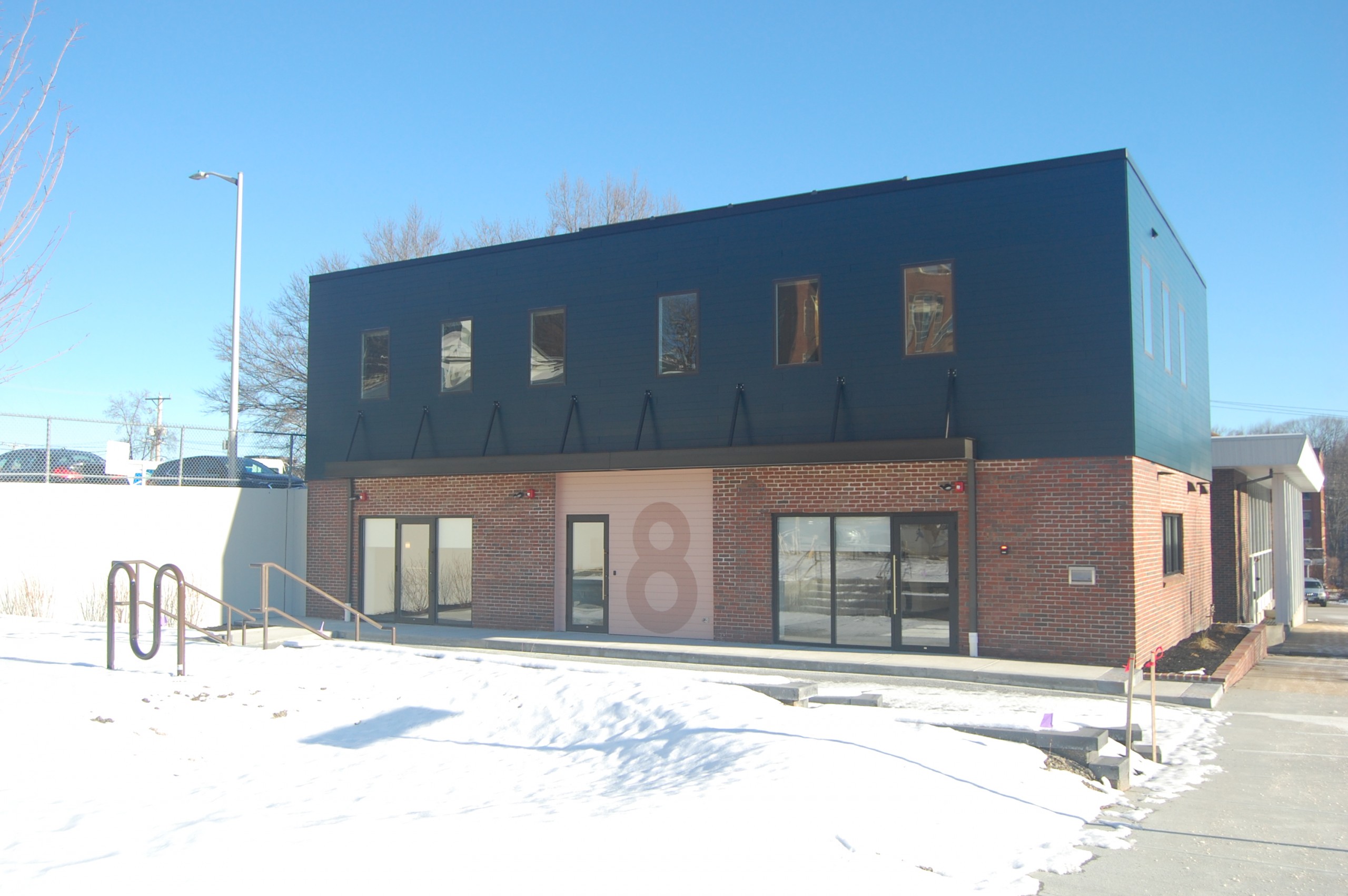 AARP New Hampshire is inviting local organizations and governments across the state to apply for the 2022 AARP Community Challenge grant program. The grants fund quick-action projects that are designed to help communities become more livable in the long term by improving public spaces, transportation, housing, civic engagement, coronavirus recovery, diversity and inclusion. Deadline to apply is Tuesday, March 22. All projects must be completed by Nov. 30, 2022. For more information, visit AARP.org/CommunityChallenge.
Wall and ceiling contractor Metro Walls has moved its Manchester headquarters to 160 Bouchard St. a new 18,000 square-foot office that it says will allow for additional space as the company grows. The new office will be home to all of Metro Walls' New Hampshire project management, estimating and administrative departments and will provide space for in-house field training, team collaboration, and future expansion.
Meredith Village Savings Bank has purchased $10,000 in tax credits through the New Hampshire Community Development Finance Authority to support the Southeast Land Trust of NH's construction of the new Mathey Center for People and Nature, located at the 240-acre Burley Farms in Epping.
Alpine Environmental, Chelmsford, Mass., has announced the promotions of Keith Adams from operations coordinator to training superintendent, Jim Campbell from project manager to pre-construction manager, and Tom Bradley from site supervisor to site superintendent.
Franklin Savings Bank has provided $2.5 million in construction financing toward the renovations at Deer Run, a 25-unit apartment complex on Pleasant Street in Meredith. Construction, which is underway, includes improvements to the interior of the building, including installation of a sprinkler system and energy efficiency improvements to include new windows, doors, insulation and siding. Construction is expected to last for 12 months.
The nonprofit Girls at Work in Manchester was recently presented with a $5,000 grant from the Point32Health Dr. Martin Luther King Jr. Recognition and Service Day. The organization, which provides girls the tools to overcome adversity and build confidence and develop leadership skills through construction projects, was honored for advancing King's ideals of a just and equitable society.
The H.L. Turner Group Inc., Concord, has added structural designer Elhadj "Boubacar" Bah and marketing manager Cindy Phillips to its team." Bah, who recently moved to New Hampshire from Conakry, Guinea, has five years of experience working in project management and holds a bachelor's degree in civil engineering. Phillips has over a decade of experience in marketing as well as more than 15 years of experience as a graphic designer.
First National Realty Partners, Red Bank, N.J., recently closed on its acquisition of Hooksett Village, a 248,959-square-foot, shopping center in Hooksett that is anchored by a 56,000-square-foot Shaw's grocery store. Other stores in the center are including Tractor Supply, Jo-Ann Fabric and Ocean State Job Lots.
Scott MacFarland, managing principal of Northern Properties Realty Group at eXp Realty, has been named to the NH Union Leader's 21st annual 40 Under Forty list. MacFarland was selected for his work as a Granite State real estate agent, growing Northern Properties' business by 250% while fighting a serious cancer diagnosis.
The YMCA of Greater Nashua has announced that Nashua residents Rosmery Torres, a principal at Purple Finch Realty, Nashua, and Amir Toosi, dean of business and security studies at Rivier University, have joined its board of directors.
People and Property: Real Estate and Construction News From Around NH