Chinese sellers are seeking to cut reliance on Amazon. Despite Amazon being the main channel for Chinese brands and sellers to reach consumers in Western markets, China has a growing sentiment to "de-Amazonize" cross-border e-commerce.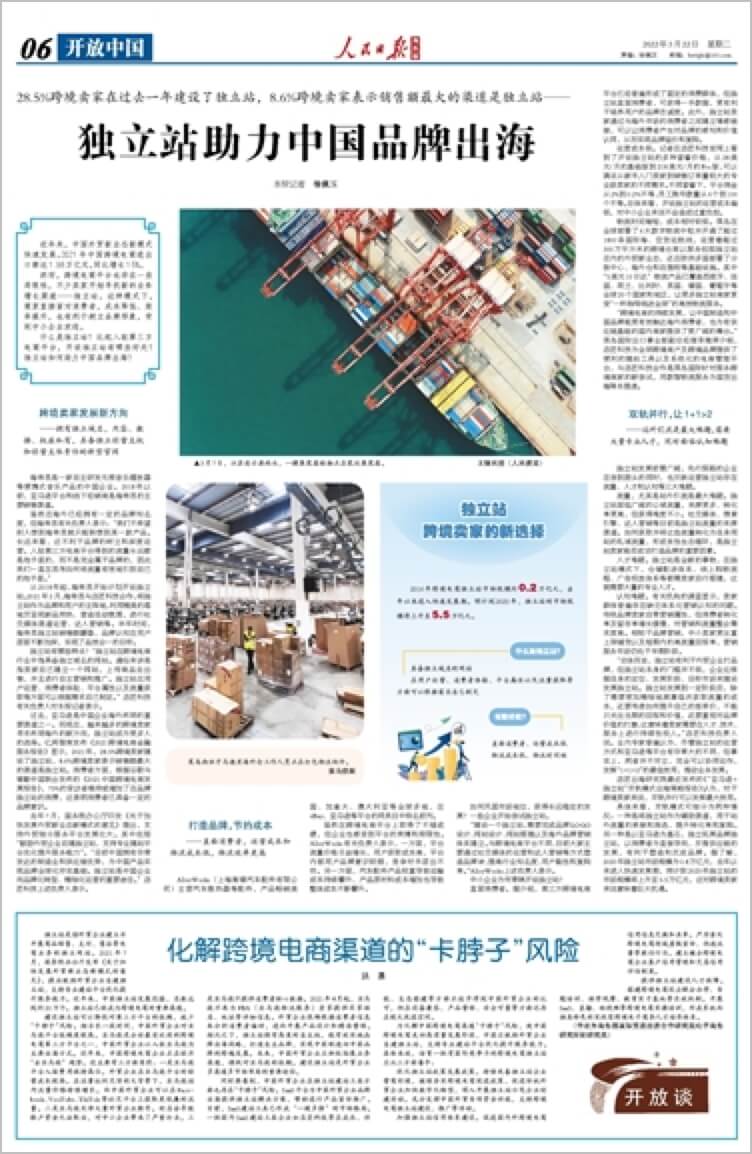 "In the future, Chinese foreign trade enterprises should avoid reliance on Amazon," wrote Hong Yong, Ministry of Commerce-linked Associate Research Fellow. Hong Yong published an op-ed in the overseas edition of the People's Daily titled "Defusing the Risk of "Chokehold" in China's Cross-border E-commerce Channels." People's Daily is the largest newspaper in China; it provides direct information on the policies and viewpoints of the CCP.
The article lists high and increasing fees (because of advertising), shutting down and freezing of funds of hundreds of seller accounts, and lack of access to customer data as reasons for diversification from Amazon. That's only the most recent example of similar articles over the past year. When Amazon's seller suspensions sent shockwaves through China's e-commerce industry, the sentiment got louder. (Those sellers got suspended for paying for fake reviews and other violations, which plenty in China continue to view as unjustified)
Walmart is capitalizing on this. Since opening up its marketplace to international sellers last year, it has added over 10,000 new sellers from China. Many of the suspended on Amazon are now selling on Walmart.
But the goals are bigger than selling on other marketplaces – building direct-to-consumer websites seems to be the preferred path. According to the South China Morning Post, the Shenzhen commerce bureau was even offering 2 million yuan ($310,000) grants to local cross-border sellers for setting up e-commerce websites. Earlier this year, JD.com and Shopify announced a partnership as part of which "JD will support quality Chinese brands to set up their DTC channels through Shopify."
Except for the seller suspension scandal, American sellers are working to diversify from Amazon for the same reasons. Chinese sellers started thinking about it only when Amazon remembered it had policies to enforce, but sellers, in general, have been trying to grow other channels for years. The challenge is that Amazon is bigger than other marketplaces combined, and selling through a direct-to-consumer website is not directly comparable.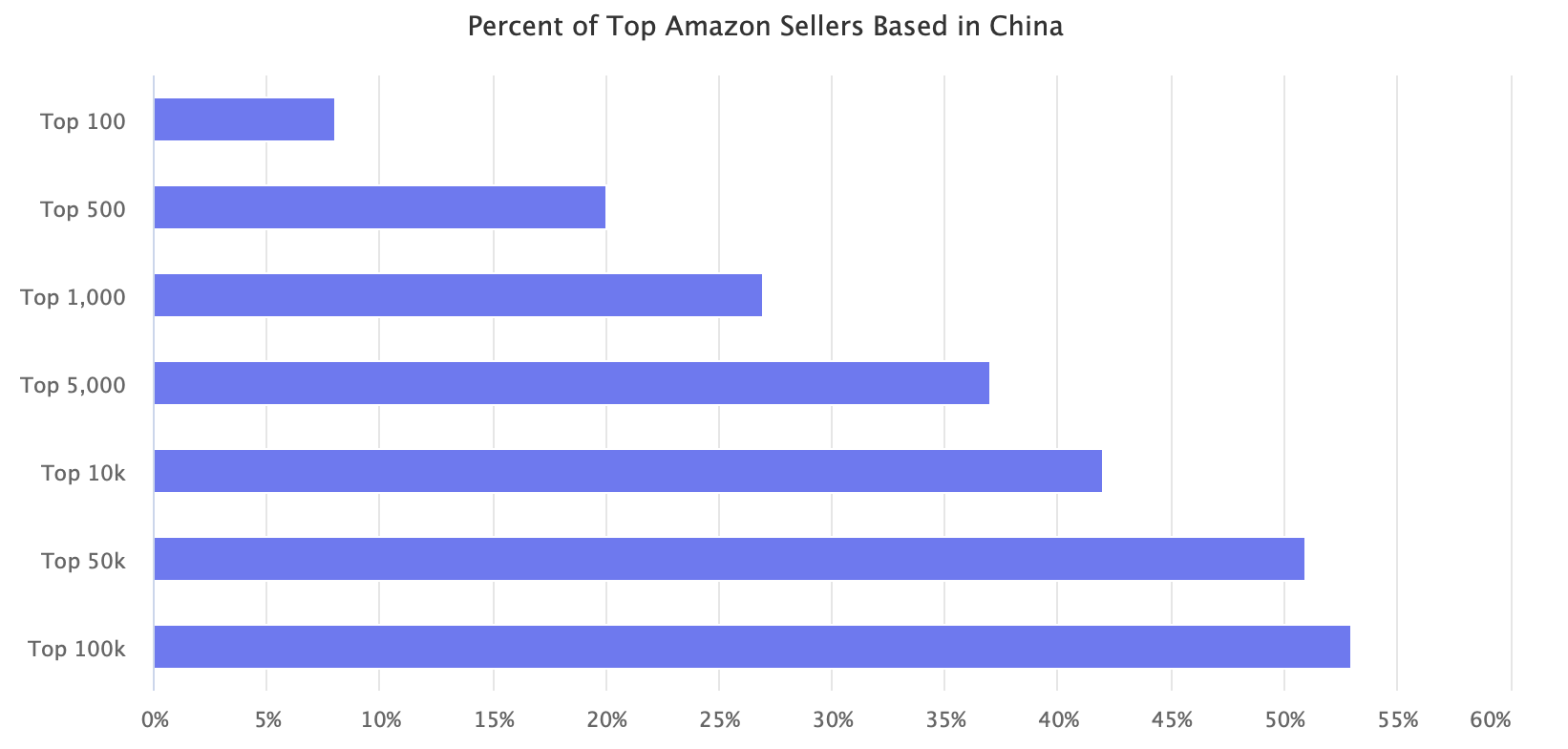 For over a year, American sellers have been gaining market share on Amazon, reversing the multi-year trend of losing to predominantly Chinese sellers. But there still are just as many Chinese sellers on Amazon as American sellers. Despite the growing negative sentiment in China towards Amazon, chances are nothing will significantly change anytime soon. But it's an important signal regardless, partly because the push to "de-Amazonize" is part of government policy.
"One of the themes is Chinese factories who made stuff for Walmart and the likes for the past 20 years now realize they have shot at building a brand themselves and selling directly to the world, without the intermediary… and we [Amazon] are that vehicle," wrote Sebastian Gunningham, senior vice president of Amazon Marketplace at the time, in an internal email from 2015. That's still true today.
https://www.marketplacepulse.com/articles/chinese-sellers-dont-want-to-rely-on-amazon