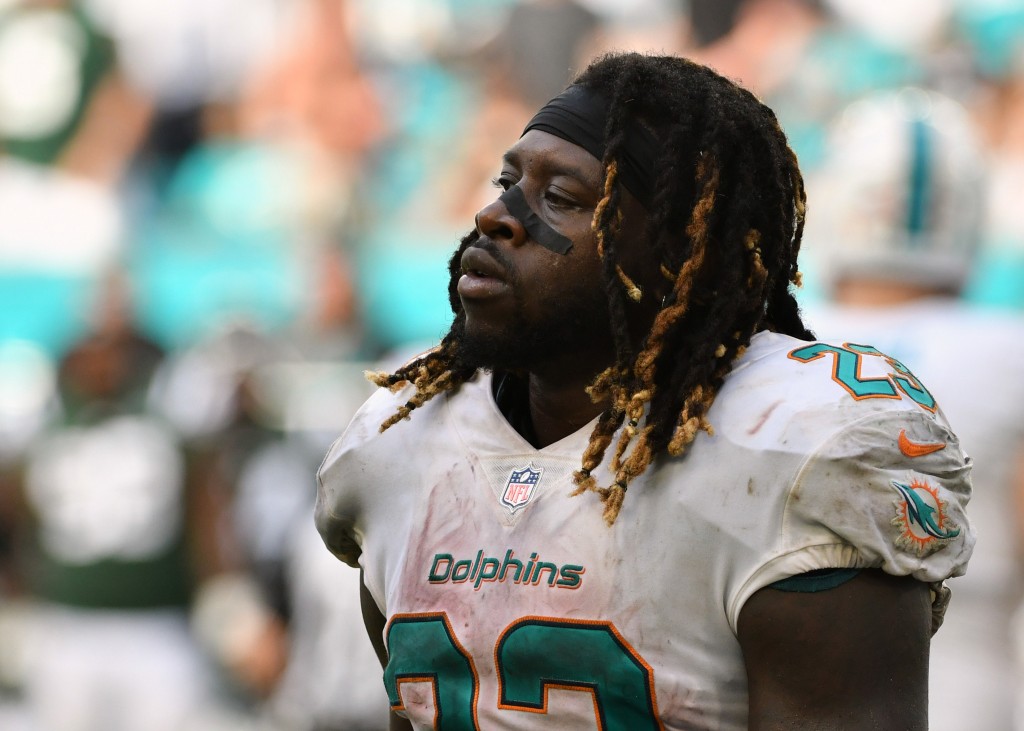 Former Dolphins and Eagles running back Jay Ajayi received the settlement for his $5MM loss-of-value insurance policy this week, according to a report from NFL Network's Ian Rapoport. It was a much-deserved payoff that was undeservedly delayed due to years of resistance from the insurance company.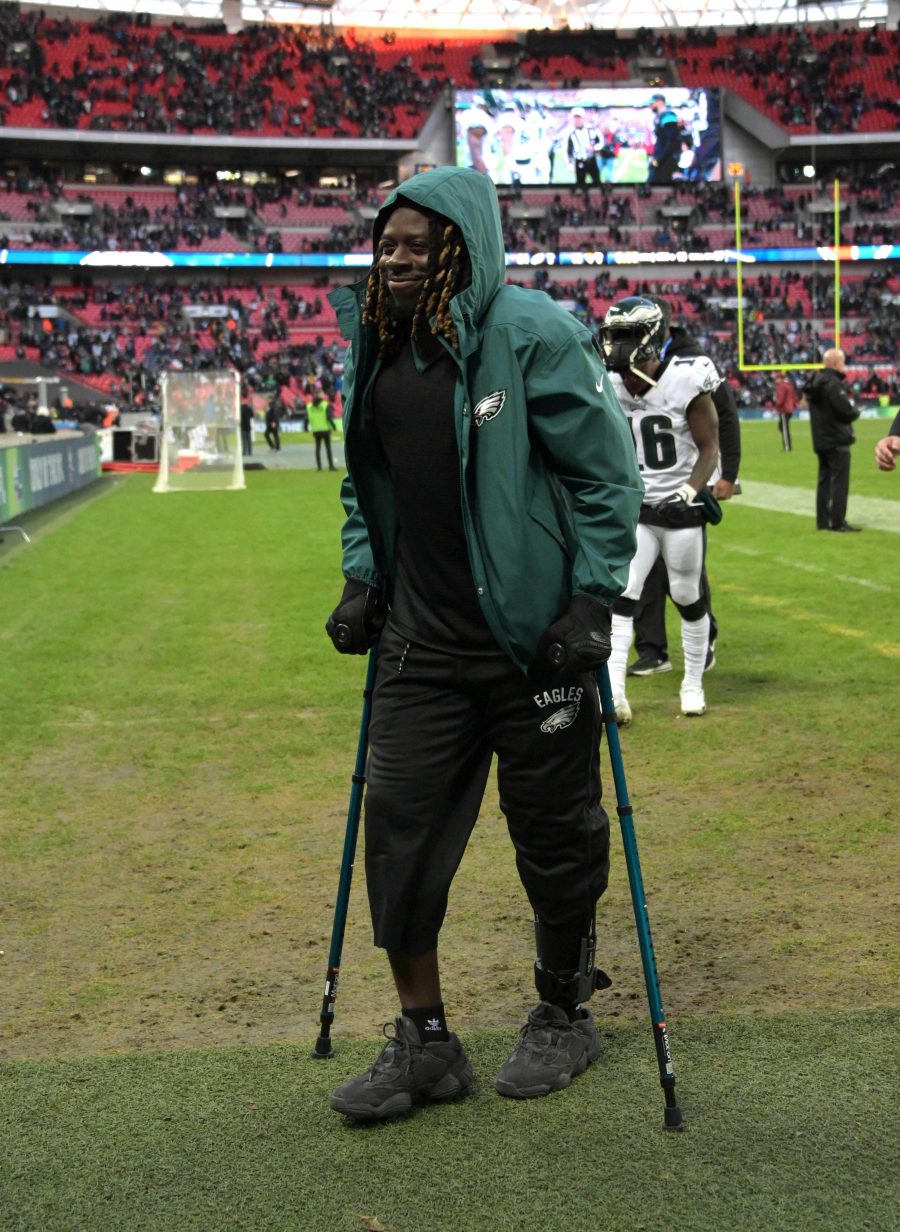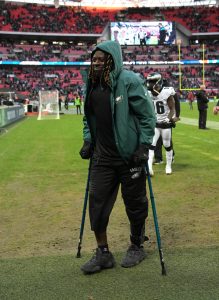 Ajayi's career was an incredible flash in the pan. The Boise State-legend was drafted in the fifth round of the 2015 NFL Draft to Miami. The Dolphins had little use for rookie-Ajayi as he sat behind bell-cow back Lamar Miller. He entered his sophomore season as a backup, as well, as Miller and former Texans running back Arian Foster traded places in free agency and Foster was named the starter to begin the season.
The first four weeks of the year saw Foster suffer an injury and retire mid-season, leaving Ajayi to take the reins running the ball. In his second, third, and fourth starts, Ajayi racked up 204, 214, and 111 yards, respectively, becoming only the fourth player in NFL history, along with O.J. Simpson, Earl Campbell, and Ricky Williams, to rush for over 200 yards in two consecutive games. Ajayi would go on to be named a Pro Bowler at the end of his second season, despite starting the year as a backup.
The next year, Ajayi was traded mid-season to Philadelphia, where he would go on to win a Super Bowl ring. Ajayi would finish out his rookie contract with the Eagles, but would only see four games of action before tearing his ACL and missing the remainder of the last season of his contract. Suffering a season-ending, long-term injury in a contract year is a nightmare scenario for any young player. Fortunately for Ajayi, he was prepared.
According to Rapoport, Ajayi's business manager, Josh Sanchez, disclosed that the then-25-year-old running back had purchased a loss-of-value insurance policy that covered the year to protect him against loss of free agent value due to injury. He had purchased a similar policy the prior year, a policy that tends to run in the range from $80,000-$100,000. The policy covered a maximum loss-of-value of $5MM, meaning that if it could be proven that an injury negatively affected the value of Ajayi's next contract, Ajayi would be entitled to the difference in value up to $5MM.
Despite a bit of a down year following his Pro Bowl season, Ajayi likely would've been one of the premier, young running backs to hit free agency. Instead, after his injury, Ajayi re-signed with the Eagles on a one-year deal. His second contract was only worth $805,000. Clearly, Ajayi had a case to cash-in on his insurance policy.
Unfortunately, in the world of insurance, successful insurance companies make money by finding loopholes and delaying payment for as long as possible. The insurance companies handling NFL loss-of-value policies are no different. Thus ensued a multi-year battle for Ajayi to get what he deserved.
Again, unfortunately, the battle doesn't appear to have been a victory, but rather a draw, a compromise. The fact that Ajayi received a "settlement" insinuates that Ajayi did not receive the full $5MM maximum award, despite only appearing in three games after his injury, the ACL tear effectively ending his career. Regardless, it should still be seen as a small win that Ajayi will receive something for his foresight and proper preparation.

https://www.profootballrumors.com/2022/06/former-rb-ajayi-receives-loss-of-value-insurance-settlement