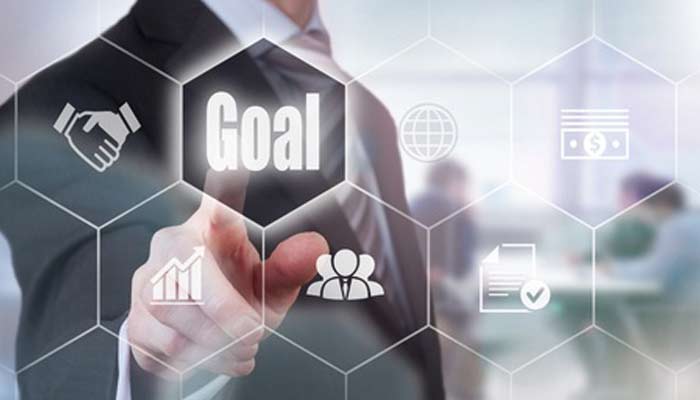 Every job has expectations that must be met along with the key performance indicators that are used to score and grade an employee. Employers provide performance goals to their staff to outline job objectives as well as project or work deliverables.
Whether you work for someone else or you are self-employed, you must define your performance objectives to maximize your potential, increase your productivity, and exceed your employer's or clients' expectations.
This article will provide you with examples of such goals that you can use to attain career and professional excellence.
Punctuality Is Important in Work, at Meetings, and Events.
Punctuality is key to success. Arriving early to work, meetings and activities allow your mind to be calm, focused, and organized as you plan the day's tasks and begin early.
Furthermore, timeliness sends favorable signals about you to coworkers, superiors, and even clients. Being on time indicates foresight, expertise, and dependability. It demonstrates to everyone around you that you are the master of your life; you can predict potential snags and have the flexibility to adjust your plans to meet those snags. Set a goal of being on time, and you will improve both your performance and your reputation.
Maintain a Healthy Diet and Regular Exercise
Work necessitates a high level of positive energy, mental alertness, and attention. As a result, you must constantly put your body in a situation where it can work effectively. Diet and exercise have an influence on your health, which in turn has an impact on your performance.
You are what you eat, therefore consume things that are good for your health. Plan a regular workout regimen as well to keep your body in excellent form.
Take the Lead
Make it a point to constantly act on your initiative. When you neglect to do this, it is much simpler to become overwhelmed by job demands. To reach your overall corporate goals, you may need to explore outside your organization's requirements, learn about market trends, and employ unusual tactics. Taking the initiative may not come naturally to you unless you have established a particular aim to do so.
Boost the Quality of Your Work
What is the level of quality in your deliverables? It is not good for your personal or company reputation if your deliverables are frequently rejected. If you receive a large number of complaints about your job, you are likely doing something incorrectly.
Your boss will be relieved to spend less time correcting your work, and your clients will be relieved not to find problems in your deliverables. Set goals to guarantee that you always try your best to put out work with a touch of refinement.
Request Regular Feedback
Receiving regular feedback is one approach to enhance your work performance. Positive feedback will motivate you to identify and, if feasible, replicate the behaviors that produced the prior results, whilst negative feedback will inform you of where you need to improve.
Improve Your Job Knowledge and Expertise
You may have wonderful intentions, but your performance will suffer if you lack the necessary working knowledge and abilities. Set a goal for acquiring new information and abilities needed in your field. To learn about the latest trends and advancements, you may need to enroll in short courses or just conduct online research.
Your Organization's Vision, Mission, and Values Should Be Supported and Advanced
You must perceive your job as contributing to the greater goals of your business. Then, to make it happen, you might create performance targets.
Here, the well-known incident of American President John F. Kennedy and a janitor comes to mind. When the president visited NASA's space complex, he noticed a janitor holding a broom. When the president questioned what the janitor was doing, the guy said, "I'm helping put a man on the moon!"
A typical worker would have given a different response. When we see the significance of our "little" contributions to the growth of our business, we will become more committed to our roles.
Summing Up
There is always space for improvement in work, no matter how well you are currently performing. Setting performance objectives can assist you in identifying areas for development and identifying different methods to carry out your obligations and better ways that will assist you in achieving exceptional outcomes. As a freelancer, you can also achieve exceptional results by signing up for a dependable internet connection. Contact Charter Spectrum Billing to learn more about how to get a reliable internet connection.